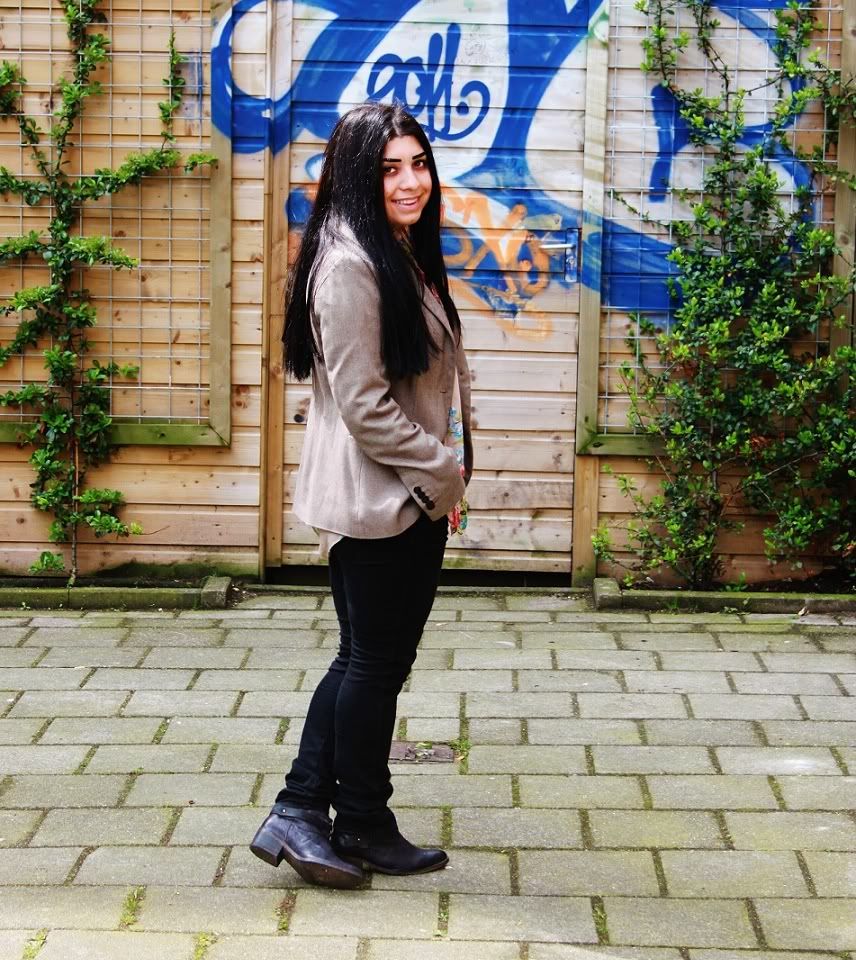 Blazer: Zara (very old) / Blouse: Primark / Jeans: H&M / Shoes:
KOAH
The weather is getting better and better, so the sun shined and I only wore a blazer. Spring is 'finally' coming! So I combined these shoes ('
schoenen
') cause they are very comfortable. Ofcourse with every shoes you will have blisters, but can anyone tell me with which shoes you can't get blisters? Almost not any shoes... So they are finally 100% comfortable now.
XoXo from H
Amsterdam
Follow us on:
Bloglovin
,
Facebook
,
Vimeo
and Hazal on
Twitter