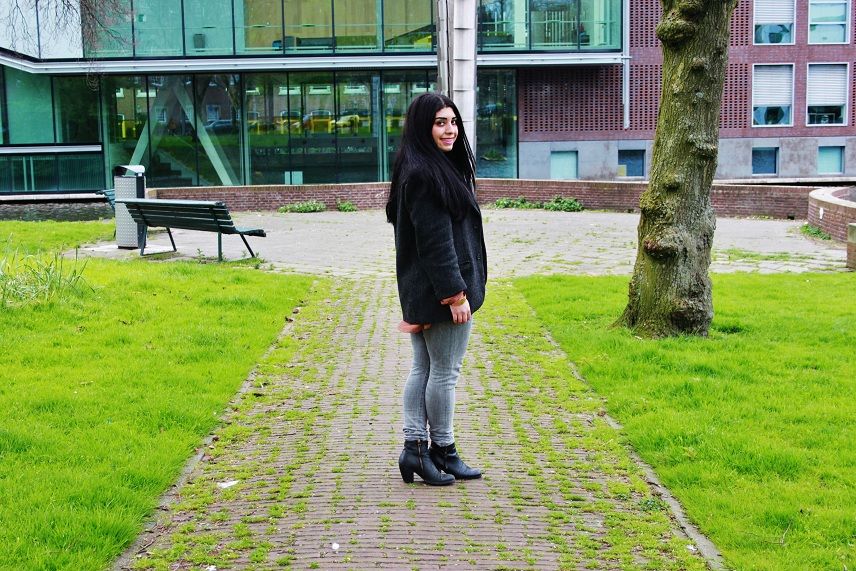 Jacket: Vintage / Blouse: Primark / Jeans & Bag: Zara / Pistols: Sacha
I showed you

here

one of my vintage purchase I bought on Queensday. Now I can add this jacket to my 'best-vintage-purchases'. This jacket is from Jackpot and the prices of a jacket of Jackpot is normally around 100 till 200 euros. I bought this jacket for 5 euros. Yes I'm still in love with this jacket and I wear it a lot.
Definitely one of my favourite
jacket!
XoXo from H
Amsterdam
Follow us on:
Bloglovin
,
Facebook
,
Vimeo
and Hazal on
Twitter