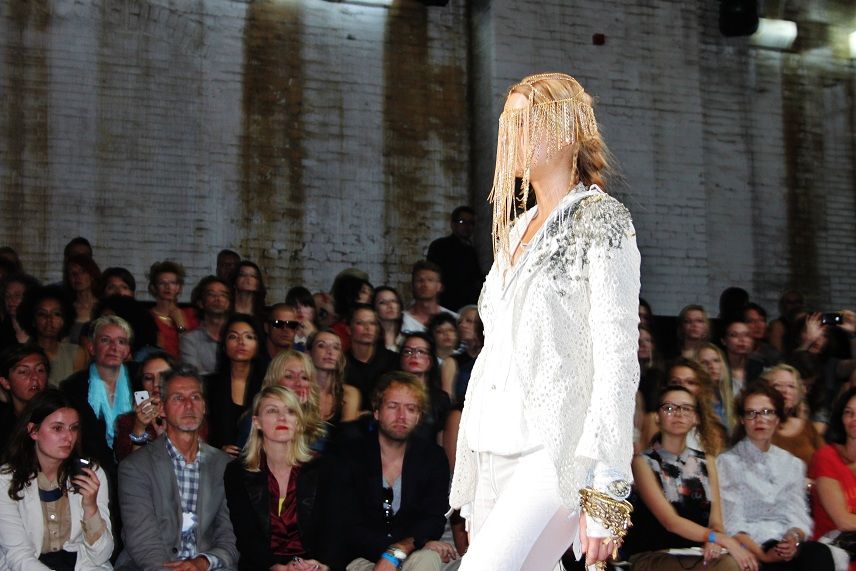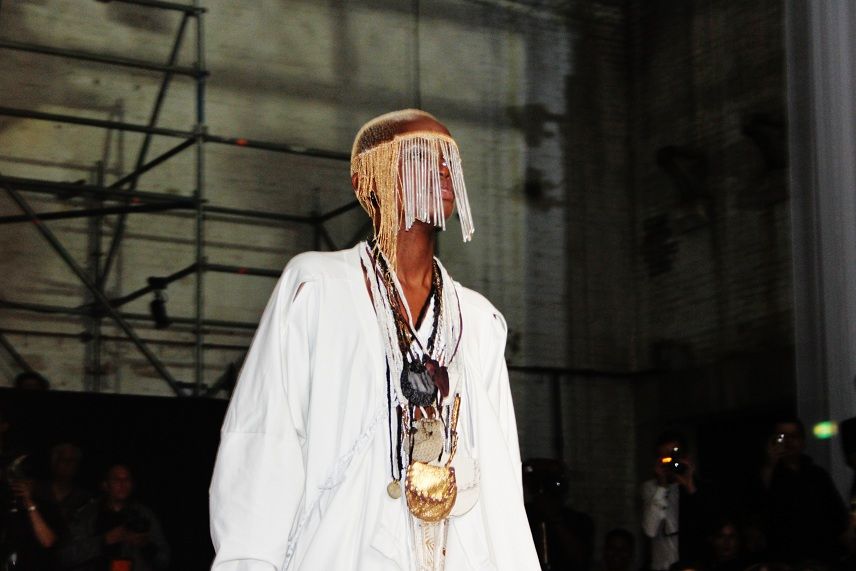 Photos by sas
If you can't see this video, please click
here

Siegrist shared her catwalk time together with Ward. It was a men collection with nice basic items. There were items that could be wore my almost every men.
Rebecca Ward
By Rebecca Ward we didn't know what to aspect, but when we saw the first pieces we were amazed. A lot of leather and basic colors mixed with beautiful fabric. Remember Ward's her name because we think we will hear more about her in the future!
Indivuals by AMFI
It is always nice to see a collection that was built by students and not just regular students but fashion students. The students of AMFI knows how to rock the catwalk with loud (sometimes too loud) music. They showed us all different pieces with a lot of gold, black and white. It was one of the best shows of Indivuals, they students know how to rock the catwalk. See the video for more action of the show.