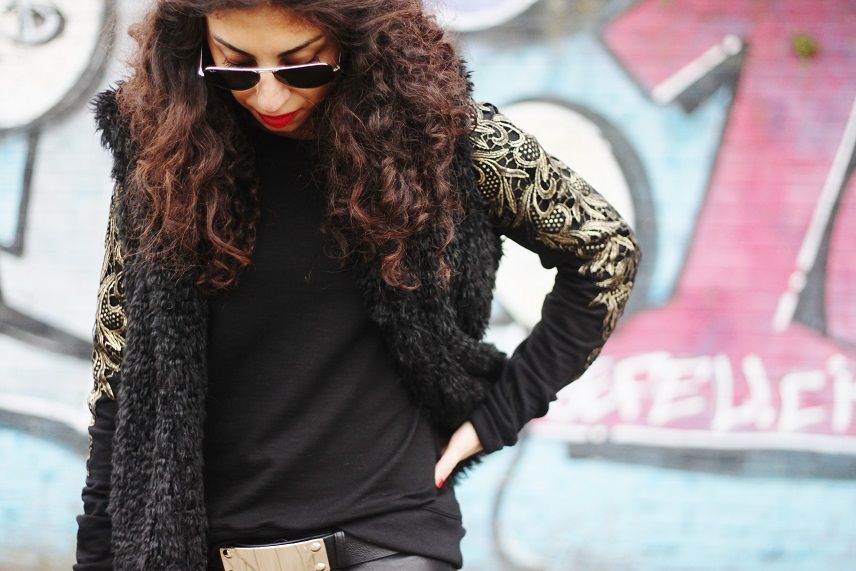 Fake Fur, Top and Leather Pants: Collecton PRC / Shoes: Sacha
DUTCH
: Een tijdje geleden hadden we een interview met Maria Tailor over Collection PRC die zij samen met Tamara Elbaz heeft ontworpen, mocht je hem niet hebben gelezen dan kan je
hier
een kijkje nemen. Ik vind de collectie van de dames erg mooi en heb zo mijn favoriete. Op uitzondering van mijn schoenen ben ik helemaal gekleed in Collection PRC en het is nog in het zwart (wat ik helemaal fijn vind). Wat wil ik nog meer?
ENGLISH
: A while ago we had an interview with Maria Tailor about Collection PRC. You can read it
here
. I love the collection of the ladies a lot and wore a totally outfit of Collection PRC.
WITH LOVE,

Follow us on:
Bloglovin
,
Facebook
,
Vimeo
and Hazal on Twitter and Instagram and Cana on Instagram