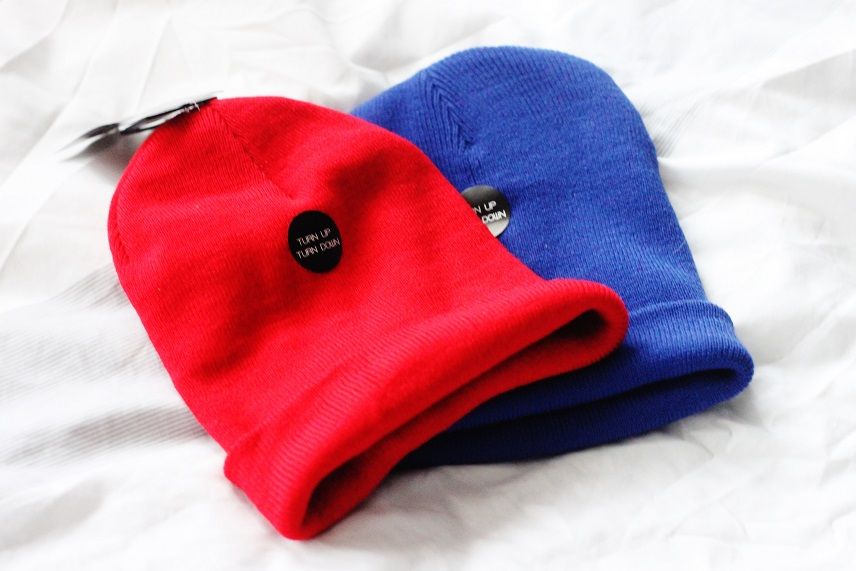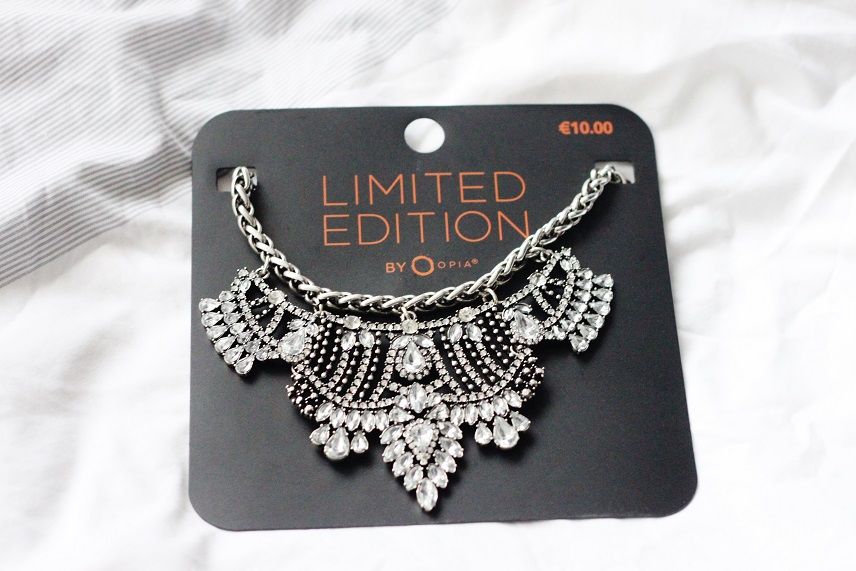 Necklaces & beanies: Primark
DUTCH:
Wie ons blog jaren volgt weet dat een groot deel van mijn kleding afkomstig is van de Primark. Ik ben een student en ik houd gewoon van mooi betaalbaar kleding (ja kleding van de Primark gaat bij echt jaren mee bij mij!). Gelukkig kan ik bij Primark vaak genoeg leuke dingen vinden om mij weer gelukkiger te maken. Vorige week dinsdag ging ik met een vriendin naar Primark om mijn jasje terug te brengen, omdat ik erg twijfelde. Ik kocht toen een heerlijke, maar ook echt een heerlijke joggingbroek, twee hele mooie kettingen en lingerie. Eén van de twee kettingen had ik al ruime tijd op mijn wishlist staan, zoals in
deze post
te zien is. Toen ik hem zag als 'limited edition' wist ik niet hoe snel ik hem in mijn mandje moest plaatsen. Ik heb een aantal 'limited edition' van de Primark en die zijn super. Je betaalt er wel wat meer dan de standaard ketting, maar niet iedereen loopt er mee. Ook gaat 'ie wat langer mee.
Afgelopen maandag vroeg mijn nichtje of ik met haar naar de Primark wilde gaan aan het eind van de middag. Normaal gesproken ga ik nooit aan het eind van de dag naar de Primark, maar altijd in de ochtenden. Het was enorm rustig omdat ze over 45 minuten zouden sluiten. Toevallig liepen we langs de mannenafdeling(!) en zag ik beanies staan. Niet alle beanies staan bij mij, omdat ze dan te strak zitten op mijn hoofd, wat ik erg lelijk vind. Gelukkig vielen deze beanies enorm goed uit (lekker wijd) en heb ik ze voor twee euro per stuk aangeschaft. Daarnaast kocht ik wat sinterklaascadeautjes. Zo maak ik een ander nog blij met een leuke aankoop of mijzelf als ik verkeerd graai tijdens Sinterklaas;).
ENGLISH:
I went to the Primark two times in a week, oeps… But I bought a couple of things and I needed to share a part of my purchase with you.
In our wish list a while ago
, I had my eyes on one of these necklaces. When I saw it a week ago I immediately though I need to have this one. I also bought these two beanies last Monday on the men department for just two euros! I can call myself a happy girl isn't it? I also bought other things that weren't necessary to share in this post. Like a jogging pants, lingerie and some great gifts for Sinterklaas (a Dutch holiday).
WITH LOVE,