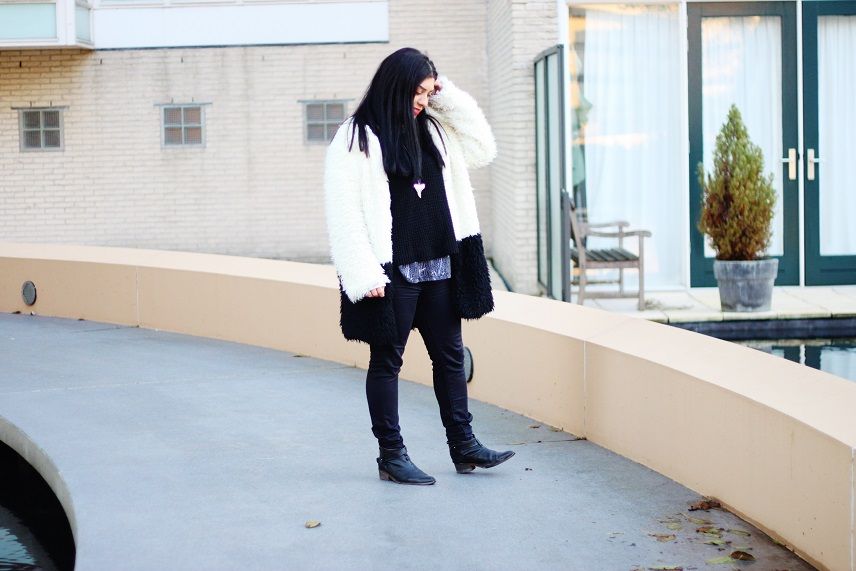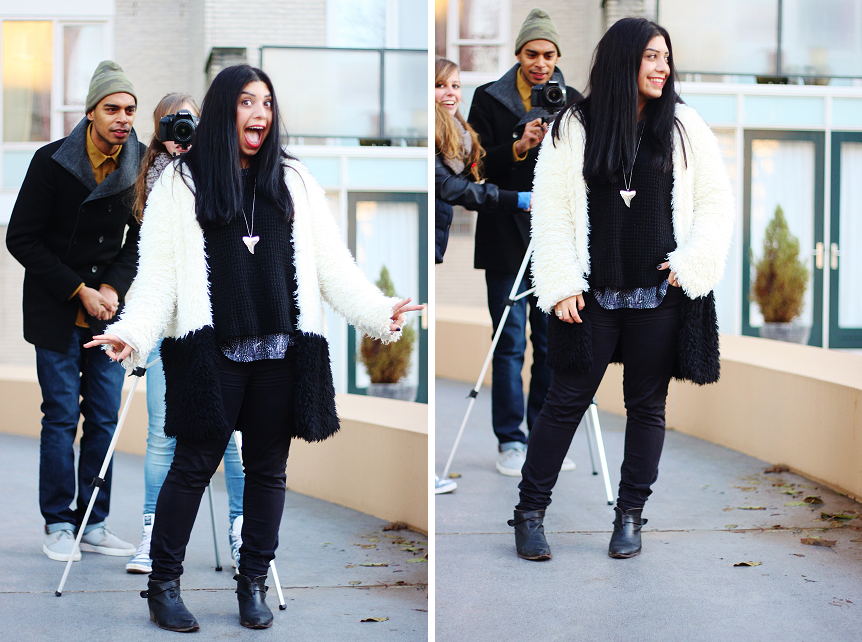 Coat: Urban Outfitters / Sweater: Vero Moda / Top: Isabel Marant pour H&M / Jeans: Zara / Shoes: Koah / Necklace: Fashionology
DUTCH: Daar was 'ie dan: mijn Isabel Marant pour H&M item. Hij was jammer genoeg gelijk in mijn maat uitverkocht en na twee weken schafte ik hem aan. Helaas is het shirtje met dit weer niet te dragen en draag ik hem onder mijn dikke wintertrui.
Wie mij al lang genoeg volgt op Instagram, weet dat ik word gevolgd door een cameraploeg. Waar het precies over gaat, kan ik niet helemaal vertellen maar het gaat natuurlijk wel over het leven van een blogger. Mijn laatste foto is gemaakt met twee leuke leden van de filmcrew. Ik ben zelf erg benieuwd hoe de documentaire wordt gemaakt. Zodra er meer is zal ik dat met jullie delen!
ENGLISH
: My Isabel Marant pour H&M came in finally! I ordered it two weaks after the release because my size was sold out. Now I need to wear it with a sweater, because it's getting colder and colder.
PS: If you followed me on Instagram you have seen that I have been followed by a camera team about a documentary. I can't tell you a lot about it, but when it's online I will share it with you. My last picture is with two lovely people of the filmcrew.
WITH LOVE,