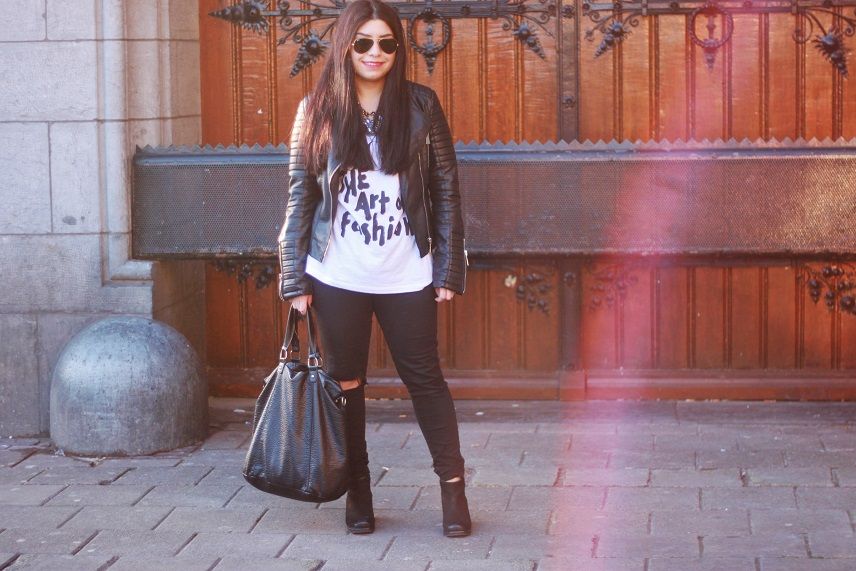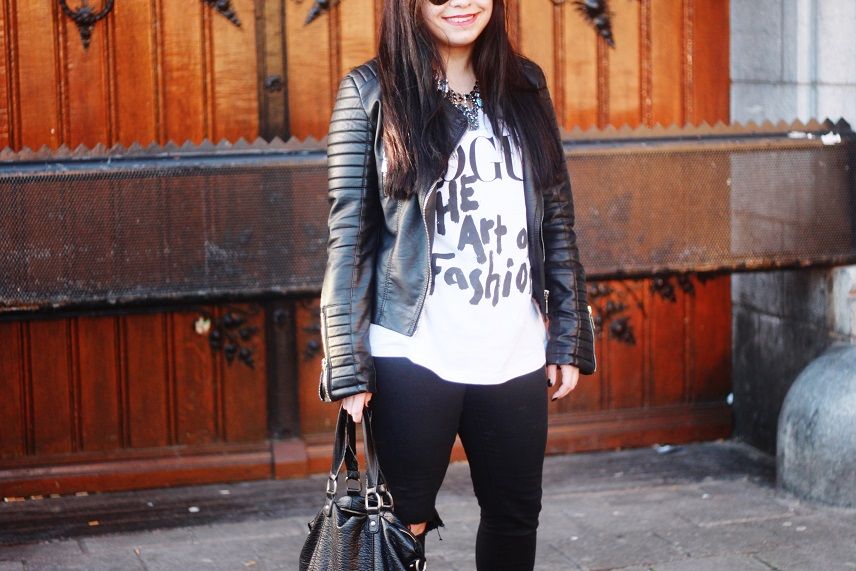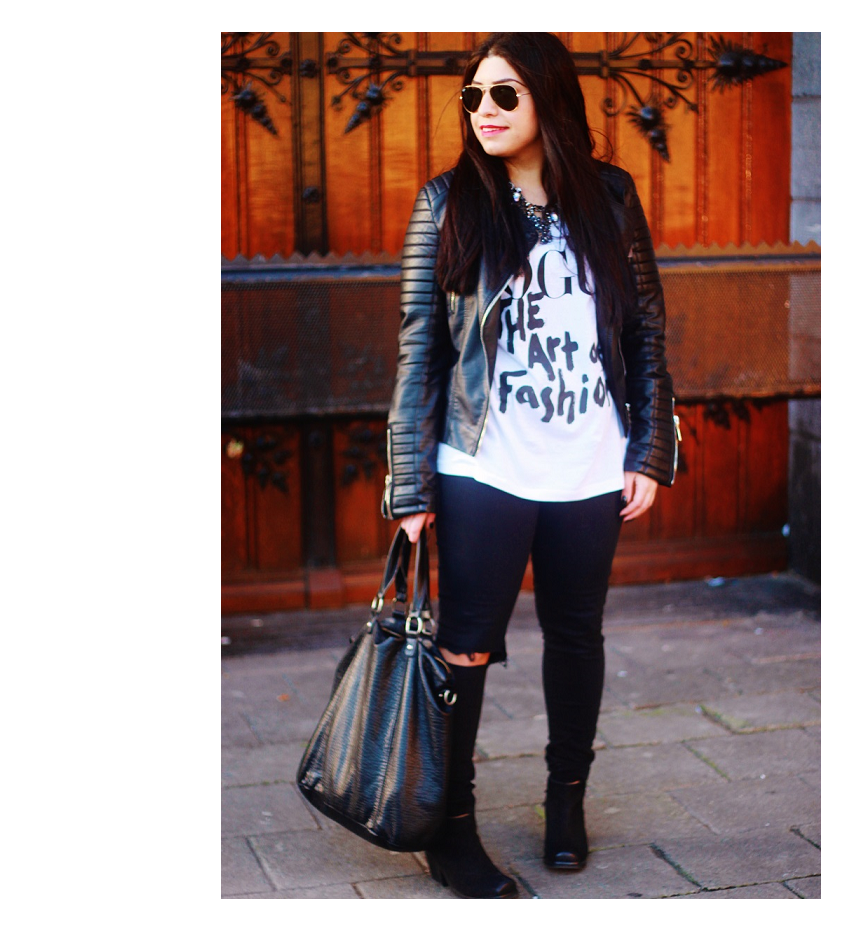 Jacket: Unknown / Shirt: Vogue / Jeans and bag: Pieces / Shoes: Zign / Smile: Free from God.
DUTCH:
Ik twijfelde afgelopen zaterdag of ik voor mijn fluffy jasje ging of voor een leren jas. Ik koos het laatste omdat de zon dit jasje naar buiten uitnodigde. Daarnaast droeg ik een broek waar Cana normaal mee werkt (er zat een scheur in) en ik heb het scheurtje wat groter gemaakt.
Ook dit jaar heeft Vogue weer een shirt uitgebracht en hij is nu iets anders dan de vorige, maar nog steeds erg leuk. Gelukkig is dit shirtje minder gehyped dan het eerste shirtje. Een almost black outfit; ik hou er echt van! Mijn goede voornemer was zeker niet minde zwart dragen. Because in black we trust!
Trouwens de docu Business Blogger met mij in de hoofdrol is vorige week offline gehaald door Youtube wegens één of andere recht. Doei 800 views :(. Ik heb hem opnieuw gepost op en je kunt hem hier vinden:
Business Bloggers.
ENGLISH
: This Sunday the sun shined so beautiful that I took my leater jacket outfit. Combined it with the newest Vogue shirt and an DIY ripped jeans.
WITH LOVE,