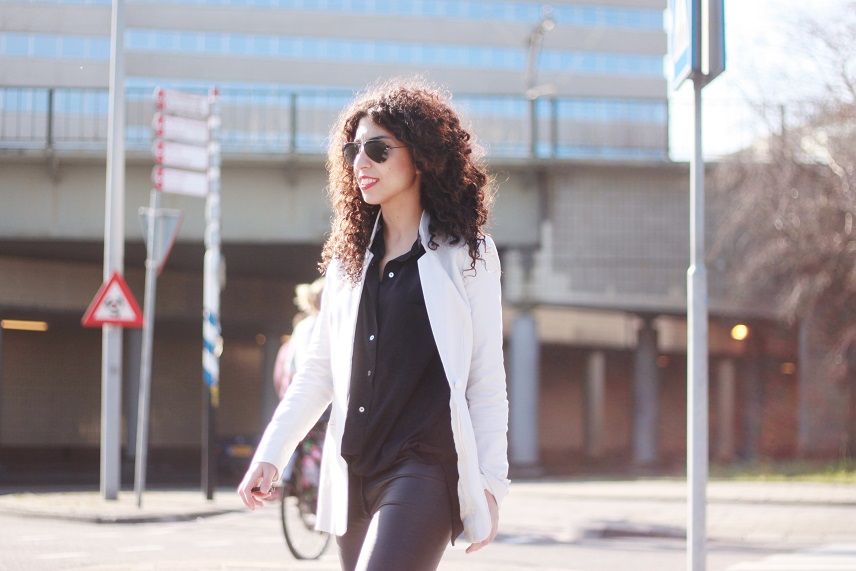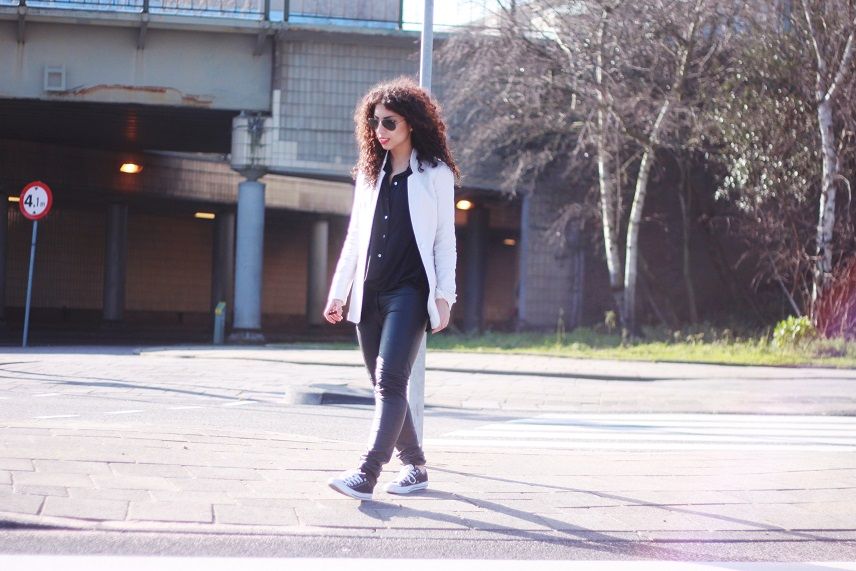 Blazer: Zara / Blouse: Primark / Leather pants: H&M / Shoes: Converse
DUTCH
: Er is weer leven op sas haha. Hazal en ik hebben het beiden erg druk met onze studies en komen tijd te kort. Wellicht is het jullie opgevallen dat er al vijf(!) dagen niets was gepubliceerd. We hopen dat dit niet vaak zal gebeuren, maar we kunnen niets beloven. We willen ons niet verplichten tot het schrijven van een artikel waar we niet helemaal achter staan. We willen wat publiceren dat ook echt willen publiceren; kwaliteit boven kwantiteit.
Over mijn outfit; een black and white outfit met fijne sneakers. Een perfecte outfit voor de lente. Alleen moet de lente nu echt eens komen, want ik houd niet van het koude weer! Van wat voor weer houd jij?
ENGLISH
: After five days of silence there is a new outfit post on our blog. A good pair on pants and sneakers; the way I like!
WITH LOVE,