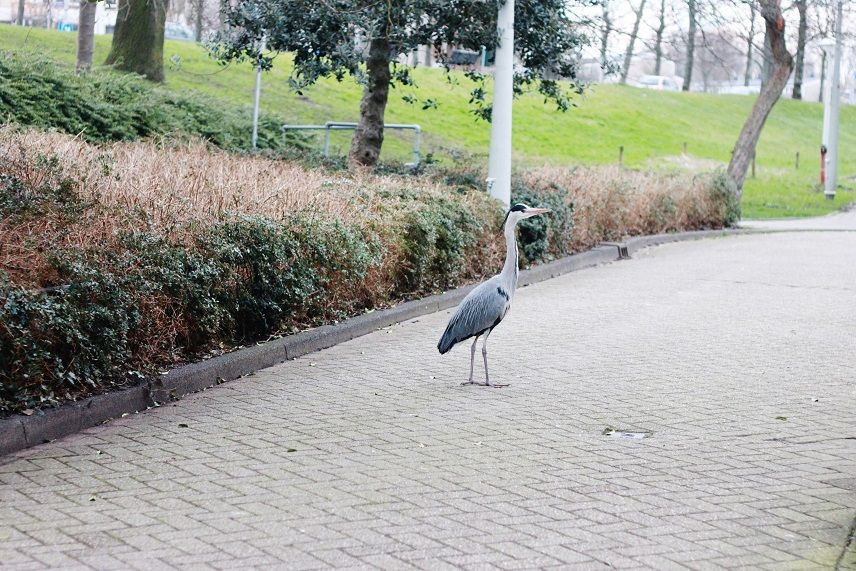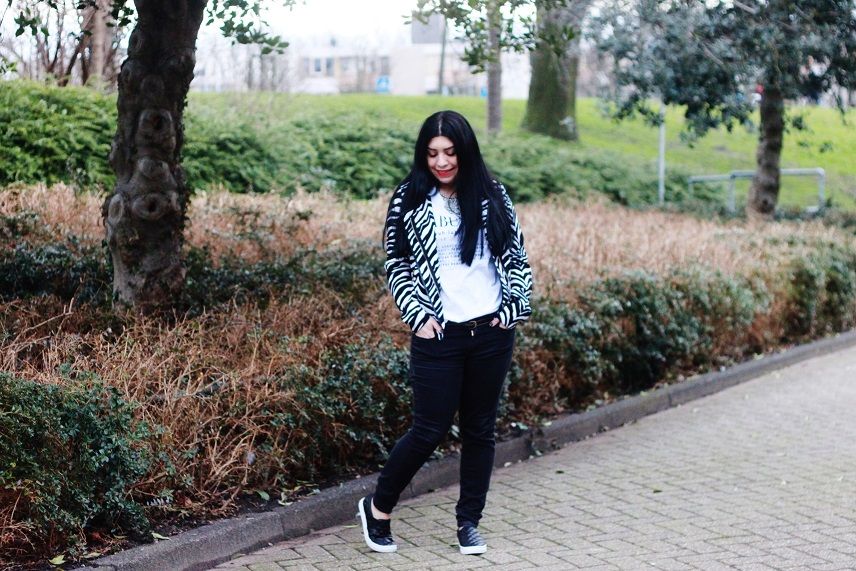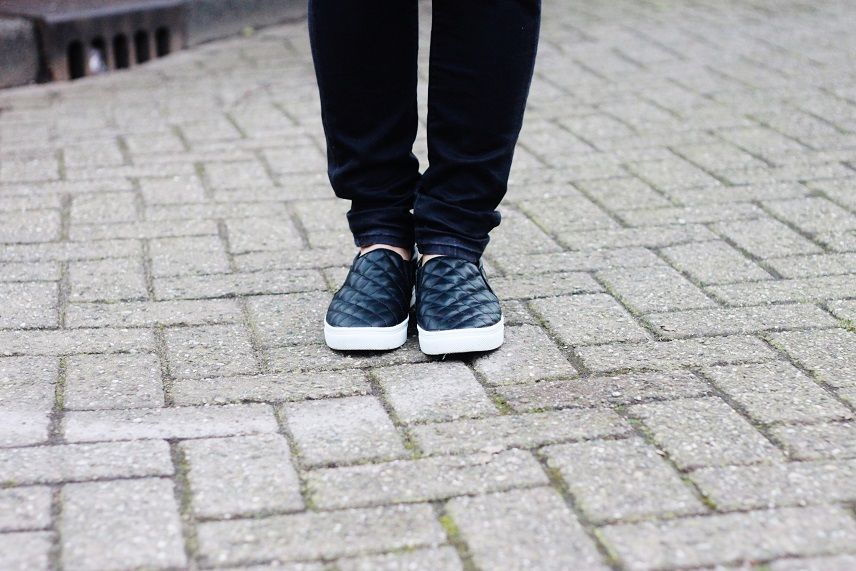 Blazer: Paris2day / Top: Modemusthaves / Jeans: Zara / Shoes: H&M / Necklace: Primark
DUTCH:
Terwijl het nu meivakantie is, moet ik eerlijk toegeven dat ik niet echt vakantie vier. Gisteren heb ik nog een ochtendje aan project gezeten met mijn lieve vriendinnen op school. Het scheldt dat ik dit jaar gewoon zelf mag kiezen met wie ik in de groep wil en voor nu koos ik met twee van mijn lieve vriendinnen, Belinda en Shammah. Ik was samen met vriendin Belinda daarna naar de markt gegaan om lekker wat fruit en groente in te slaan voor een koopje. In de avond bakten we banenbrood (recept volgt nog) en dronken we veel muntthee onder heel veel geklets met zus Cana.
Nu je dit lees op vrijdagochtend, ga ik voor een ander vak, Documentaire Maken mijn zus filmen bij ons thuis voor onze documentaire. Kortom zelfs tijdens mijn meivakantie heb ik erg druk met school, werk, beetje sporten en amper vrije tijd. Maandag wil ik wel naar bevrijdingsfestival gaan met vrienden. Dan neem ik wel even lekker mijn rust! Hoe ziet jouw vakantie eruit? Plan je dat ook vol met schoolopdrachten in of geniet je lekker van je rust?
Dit is trouwens mijn eerste outfit met de H&M slipons! Ze zijn zeker mijn favoriete schoenen en ik draag ze best wel vaak. Heerlijke schoenen en nog zo mooi ook.
ENGLISH
: It's the first time I wear these H&M slipons in an outfit post on our blog. I normally wear them a lot because they are comfy and beautiful!