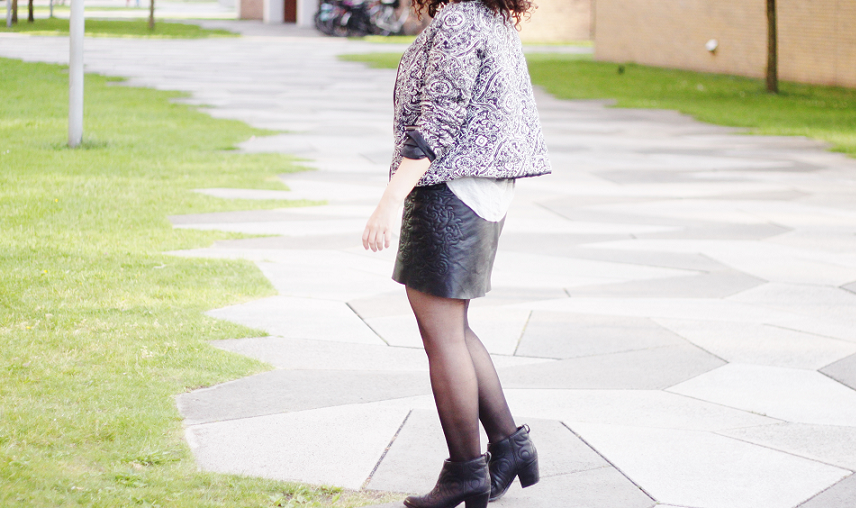 Jacket: New look / Skirt: Zara / T-shirt: Vogue / Shoes: H&M
Ik heb deze periode heel mooi afgerond op school met mooie cijfers, ik heb alleen nog twee herkansingen staan uit periode 1 die ik eind augustus moet maken (het ging toen wat slecht met mij). Nu gaat het super. Ik ga veel genieten van mijn mooie vakantie in Nederland, festivals bezoeken, lekker uiteten, picknicken in het park en het strand bezoeken natuurlijk. Kom maar op met de zomer die eergisteren officieel is begonnen!
Deze week heb ik het super druk met allemaal gezellige dingen, events bezoeken, uiteten met vriendinnen, twee verjaardagsfeestjes en één van mij en Hazal. We gaan dit weekend een weekendje weg en een grote familiefeestje geven. Lekker een bezoekje brengen aan Maastricht met mijn zussen, naar Efteling met onze beste vriendin Begum, een barbecue op het dakterras van mijn broer en er komt een eind aan mijn stage. Heb ik jullie al verteld dat ik heel blij ben dat mijn zomer is begonnen! Hoe staat het voor met jouw zomer?
ENGLISH: Summer is here! I have so much things to do, I already love it!
Liefs,
Cana