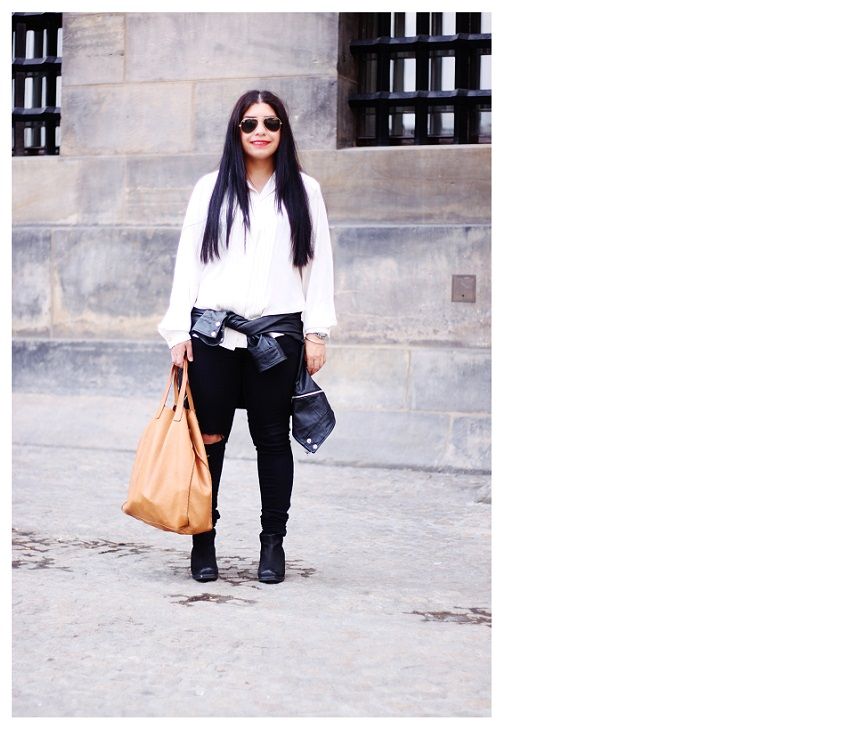 Blouse and Jacket: Vintage / Jeans: Primark / Shoes: Vagabond / Bagg: Ecco
Zoals Cana in haar laatste outfit post laat weten, gingen wij afgelopen maandag lekker de stad in voor afleiding en om te shoppen. Ik heb de afgelopen weken zoals jullie weten weinig rust gehad. Ik was zelfs een beetje overspannen geraakt. Dit loste ik gelukkig net op tijd op. Zo was mijn middagje in de stad een prima afleiding. De F21 en UO moest ik vermijden ivm de extreme drukte, maar ik slaagde weer lekker goed bij Monki. Ik vind de sale van Monki altijd fijn. Zo kocht ik bijvoorbeeld een truitje voor €10,- ipv €40,- dat is écht sale voor mij. Voor de rest geniet ik deze vakantie met strand, zon en park in combinatie met mijn parttime baan. Zo kan ik weer lekker geld verdienen en ook uitgeven. Ideaal vind ik haha. Wat zijn jouw zomerplannen?
ENGLISH: I wore this outfit last Monday when Cana and I had our day of. We went for shopping in the city and relaxed. I love these days, especially when I had these stress days with school!
Liefs,
Hazal