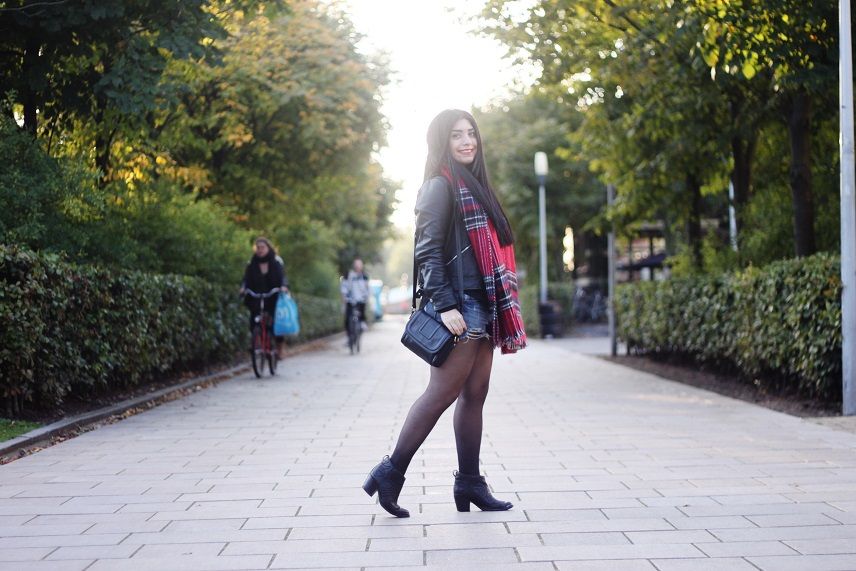 Een korte broek dragen nu het kouder wordt? Ja zeker! Ik draag gewoon een zwarte panty eronder en ik kan verder. Ik moet wel zeggen dat je dit niet in de winter moet doen. Dan trek ik liever een broek aan. Ideaal om even mijn nieuwste Primark sjaal daarbij te dragen.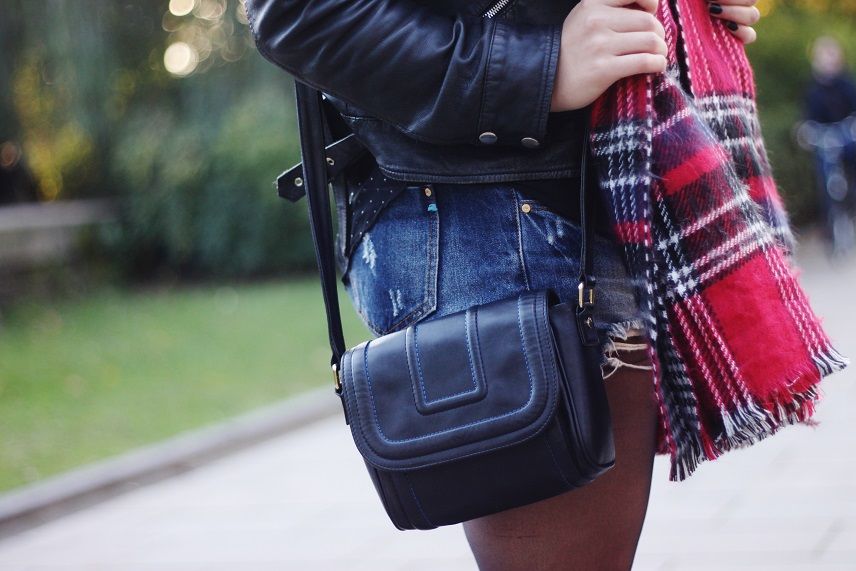 Jacket: Vintage / Blouse: Zara / Shorts: Bershka / Shoes: H&M / Bag: Versus by Versace
Deze warme sjaal konden jullie zien in mijn laatste
shoplog
. Hij is lekker warm en ruitjes zijn nu ook helemaal in. Ik wist nog dat ik zes jaar geleden al heel veel truitjes had met ruitjes, maar dat ik ze eenmaal had weggedaan omdat ze 'uit' waren. Helaas voor mij, zijn ze weer terug. Dat betekent dat ik weer opnieuw de truitjes kan aanschaffen. Gelukkig heb ik nog altijd deze mooie tas van Versace in de kast die ik vaak genoeg gebruikt. Wat vind jij van de ruitjes trend?
Liefs,
Hazal
ENGLISH:
It's possible, wearing a short with autumn. Just wear a thick panty and you are ready to go!