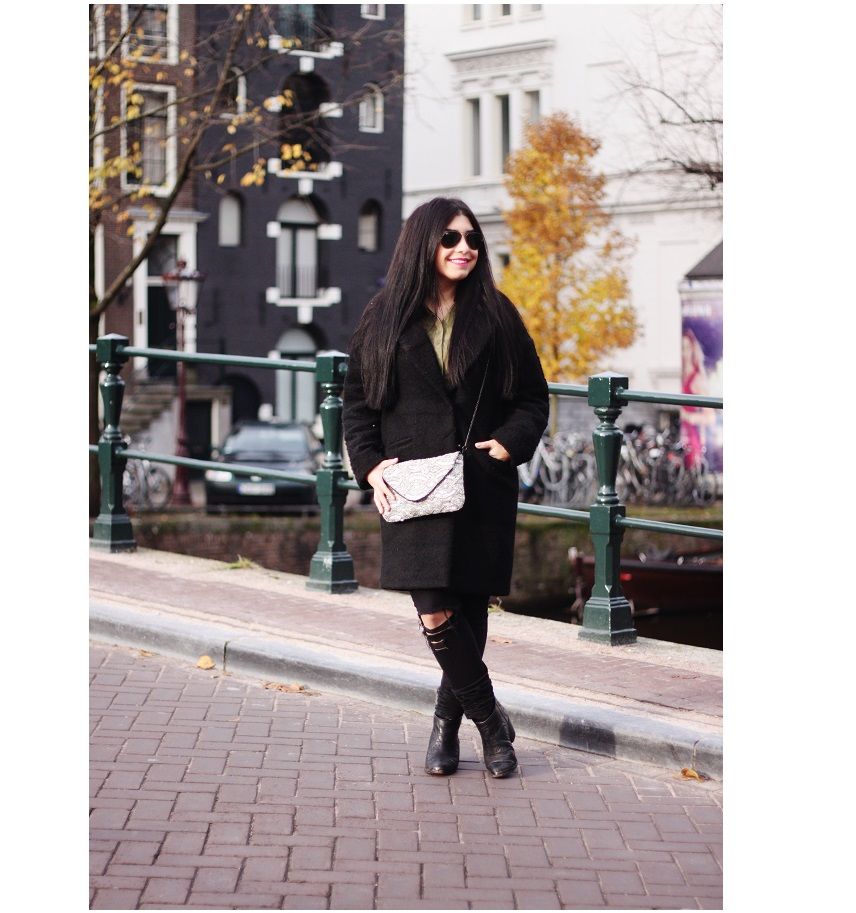 Hoewel bijna al mijn outfit foto's door mijn zus zijn genomen, zijn deze foto's genomen door Shirley. Het is echt bijna twee(!) jaar geleden dat ik samen met Shirley voor het laatst outfit foto's schoot. Wij zagen elkaar altijd wel snel op events, maar daarnaast zagen we elkaar minder omdat wij het beiden erg druk hebben. Gelukkig kwam daar verandering in afgelopen dinsdag!
Jacket, jeans and clutch: Primark / Shoes: H&M / Blouse: Vintage
Normaal gesproken begin ik mijn dinsdag altijd met meetings voor mijn langdurig onderzoek. Maar afgelopen dinsdag waren wij een dagje vrij en ideaal toen ik zag dat Shirley op zoek was naar iemand voor foto's, want ik
nam
mijn kans. Cana is nog steeds aan het herstellen van haar operatie, waardoor ze weinig tijd heeft om te fotograferen. Dan heb ik het ook niet over haar zware stage. Ik ben ook niet gauw tevreden met foto's van andere, maar de foto's van Shirley zijn mij erg goed bevallen. Ik denk dat ik mijn nieuwe Cana al heb gevonden haha.
Ik draag hier eindelijk mijn nieuwste jas van Primark. Ik heb hem al in het grijs, maar in het zwart is ie ook zo mooi. Mijn outfit maakte ik dan ook graag af met een opvallende clutch. Zo houd ik het rustig in het zwart, maar zorg ik wel voor een eyecatcher.
Liefs,
Hazal
ENGLISH: On Thuesday I did it a little bit different than normal. Normally it's Cana who takes outfit pictures of me, but she is still in recovery. Fellow blogger Shirley shot these pictures and I'm really happy with it! What do you guys think?