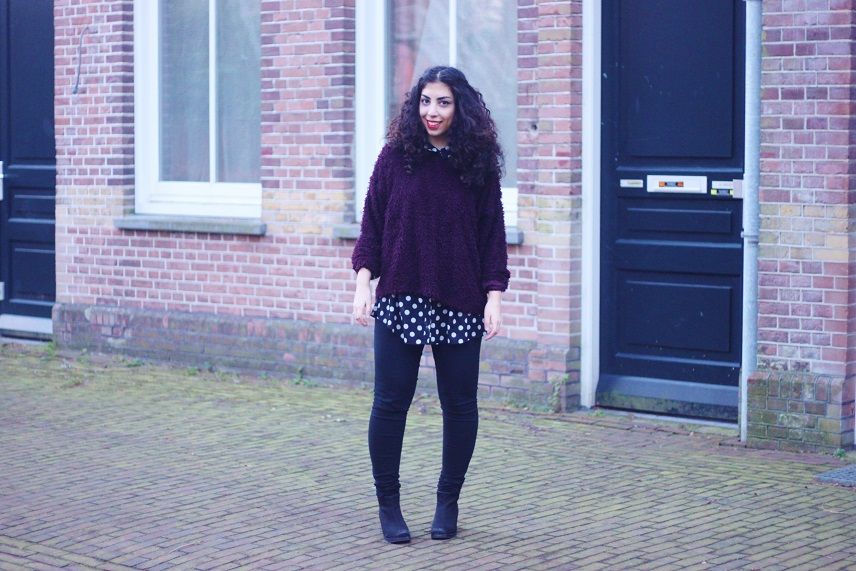 Top: New Look / Jeans: Primark / Shoes: H&M / Blouse: Primark
Dat is lange tijd geleden een outfit van mij op ons blog, het is al meer dan een maand geleden. De reden daarvoor zijn: mijn operatie die ik onderging, de drukte met school en stage. Ik ben ook behoorlijk ziek geweest in de vakantie, dus dat hielp ook niet echt mee.
Het is een vrij drukke periode voor mij, want ik zit namelijk in mijn laatste jaar. Ik heb nog paar maanden te gaan en ik vind het super spannend. Verder wil ik na mijn diploma-uitreiking rusten en dingen doen waar ik lekker kan relaxen. Ik hoop natuurlijk een leuke baan te vinden in 2015, dus wie weet. Ik hoop dat ik gauw weer de oude word, zodat ik ook outfit foto's kan nemen!
Liefs,
Cana
ENGLISH: Another outfit, because I'm back (well a little). I had my surgery and I was really sick in these two weeks. Also I have a lot of stress with school, because it's my last year. Hopefully I will pass and find a job this year!