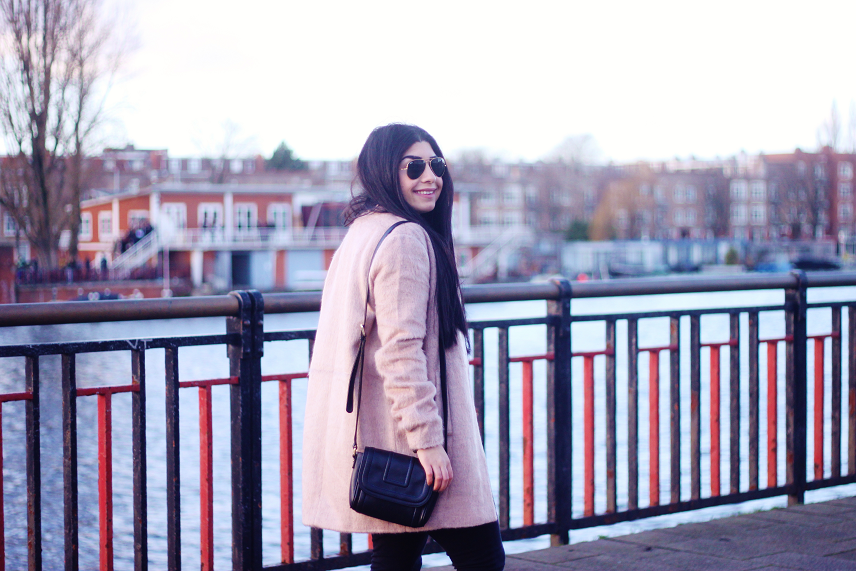 Als er een kleur is die jullie vaak genoeg hebben gezien de afgelopen keren in mijn outfit post is het roze wel. Roze is niet alleen mijn favoriete kleur, maar het is ook een kleur waarvan ik vind dat het bij mij past. Natuurlijk draag ik het liefst zwart, maar af en toe breng ik graag wat kleur in mijn outfit.
Jacket:

Only

/ Blouse: H&M / Jeans: Primark / Bag: Versus by Versace
Terwijl ik hard aan het studeren was voor mijn tentamens en mijn deadlines, maakte ik even tijd om outfit foto's te schieten. Af en toe is frisse lucht tijdens het leren heerlijk en daar moet je even gebruik van maken. Ik deed dat door mijn nieuwste jas van Only aan te doen en een heerlijke blouse waar ik in leef. Het is goed te zien dat ik voor dubbel zoveel roze ben gegaan als normaal. Maar af en toe mag een uitzondering! Zit jij ook in je tentamenweek en loop jij ook te stressen of ligt dat aan mij? Dat was ook één van de reden waarom er eerder geen blog post online is gekomen. Ik had erg druk met de deadlines en het bestuderen van mijn tentamen. Hopelijk is er nu weer genoeg tijd om alles op te pakken!
Liefs,
Hazal
ENGLISH: It's time for pink or i can better say it's time for double pink. A girl needs to do what a girl needs to do!