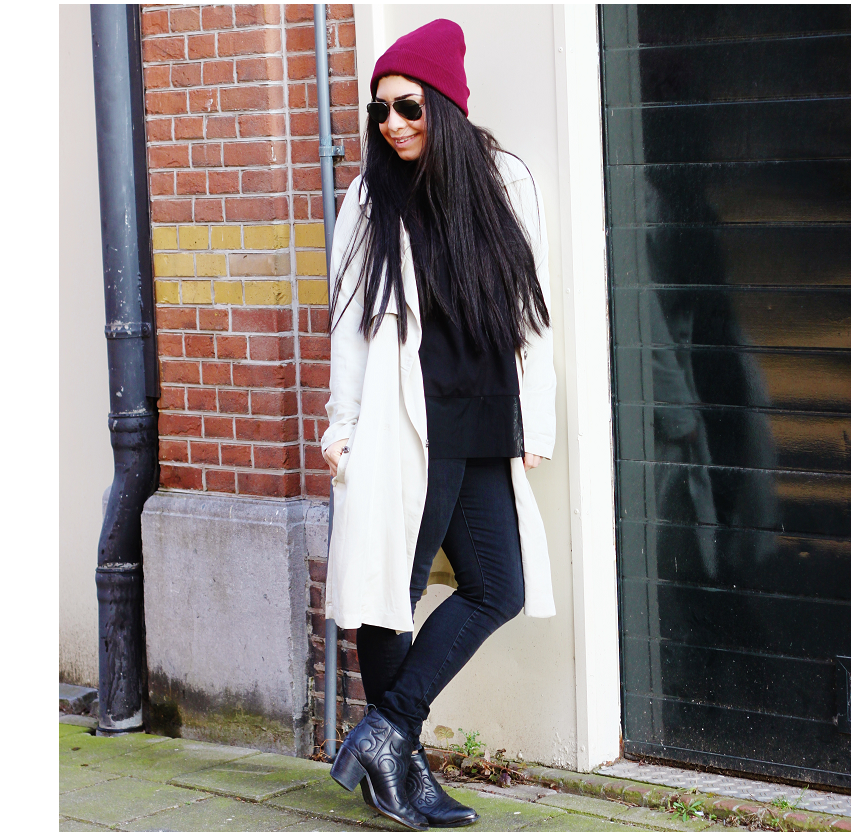 Ik ben iemand die intens kan genieten als het zonnetje schijnt. Omdat het niet alleen lekker weer is, maar mensen worden ook gewoon blijer. Dan heb je eigenlijk het totaal plaatje al. Nu het 13 graden buiten is, kan ik gerust een dun jasje aan doen. Vooral als ik even mijn nieuwe jas uit de kast kan halen.
Ik wilde al een tijdje een lange jas hebben voor de warme dagen die eraan komen. Om voor nu te combineren met een top en een skinny jeans en over tijdje met een korte broek en leuke instappers. Gelukkig werd ik verliefd op dit jasje van Saint Tropez, want hij is onwijs leuk! Ik heb hem nu gecombineerd met een black outfit, maar over een tijdje doe ik dat met zomerse kleuren. Eigenlijk zou iedereen een simpele camel coat moeten hebben! Wat vind jij?
Liefs,
Hazal
ENGLISH: The sun is back in town and I'm a happy person again. The perfect time to take this pretty coat with me for outfit pictures <3.
Coat: Saint Tropez / Top: COS / Jeans: H&M / Heels: H&M