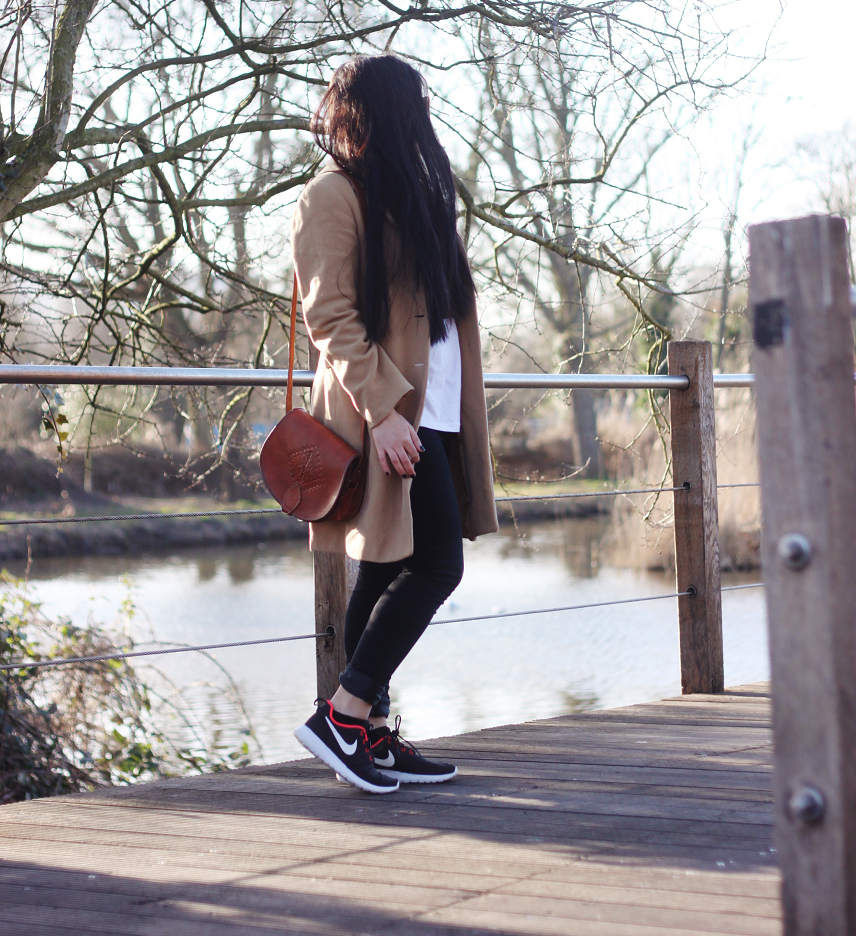 Het zonnetje schijnt, de kou neemt af; het lijkt wel lente! Mij hoor je totaal niet klagen. Ik ben namelijk dol op het zonnetje en ik verruil graag mijn winterjas voor een normale jas. Ideaal om even foto's schieten, bedacht ik zo!
Hoewel ik op de blog weinig te zien ben op sneakers, ben ik écht wel een sneaker girl. Ik loop het liefst de hele dag door op sneakers. Dat maakt mij helaas niet langer, want ik ben maar 1.60 cm. Af en toe ruil ik mijn hakken dan graag om, om de sneakers uit de kast trekken net zoals vandaag. Dat doe ik dan met het shirt dat ik laatst kocht, wat sieraden en natuurlijk een jas om mij warm te houden. Dit weekend wordt het zelfs 14(!) graden in Amsterdam. Ik denk dat ik even gelukkig mag zijn. Het zonnetje laat zich goed zien :-).
Liefs,
Hazal
ENGLISH: The sun makes me a happy person,
enough
reasons to shoot some outfit photos!
Jacket: Benetton / Top: Primark / Jeans: H&M / Bag: from Marocco / Jewelry: Ebay, Fashionology and

Lana's Sieraden

/

Black Sneakers

: Nike